Leading Public Sector Procurement Framework Reaches £1bn Landmark
14 Feb 2023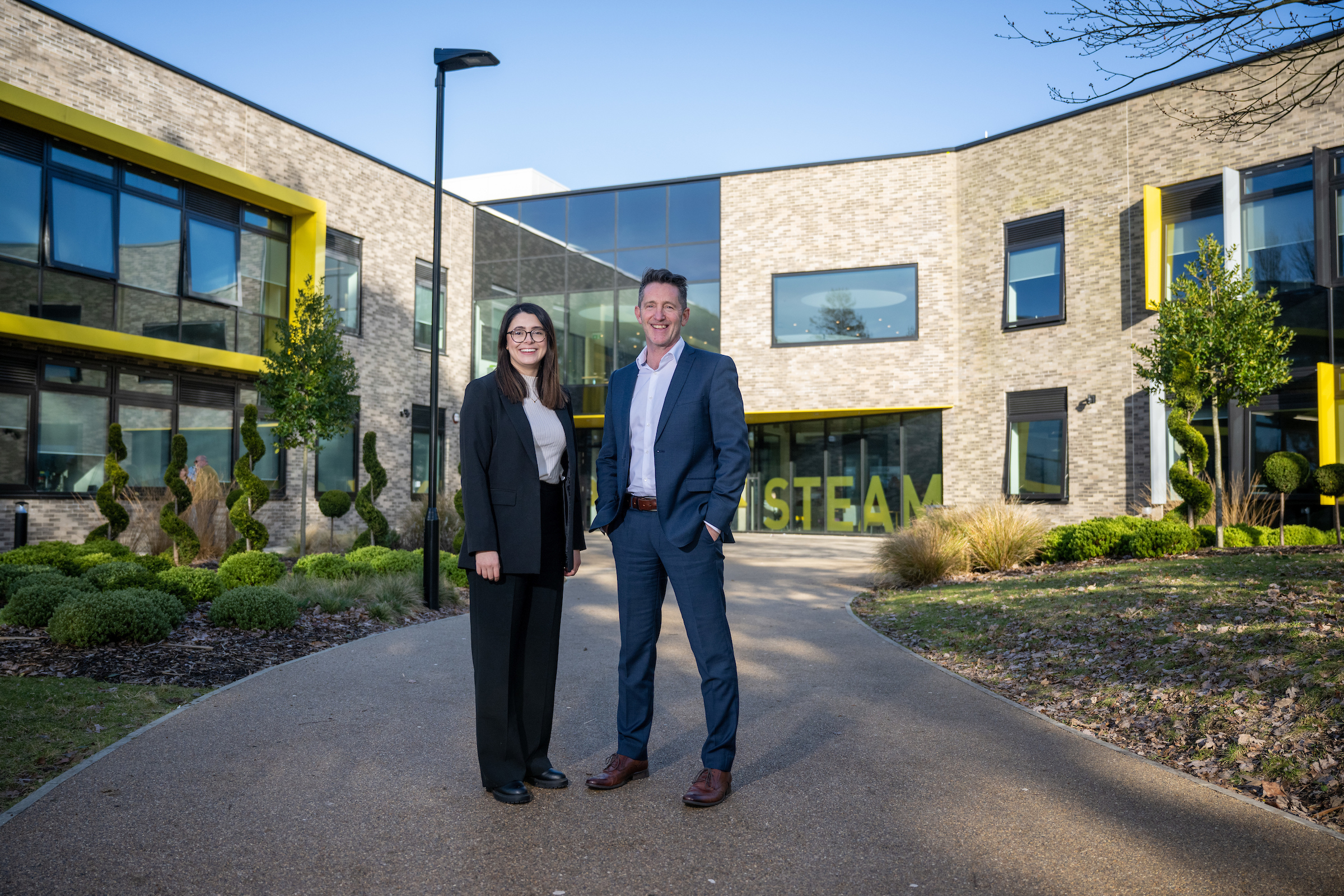 Wales' longest-running public sector procurement framework, the South East and Mid Wales Collaborative Construction Framework (SEWSCAP), has announced the completion of a landmark £1bn worth of projects with the opening of Bridgend College's STEAM Academy.

The £30m project was partly funded by the Welsh Government through its 21st Century Schools and Colleges Programme which is delivered through the SEWSCAP framework. This aims to transform learning experiences for students, ensuring they are taught in an environment that has the technologies and facilities needed to deliver a 21st Century curriculum.
The STEAM Academy accommodates teaching, learning and support facilities for Science, Technology, Engineering, Arts and Mathematics and complements the College's extensive outdoor learning environment at its Pencoed Campus.
As well as representing a key educational establishment, STEAM Academy offers many benefits to the local community, including evening and weekend adult learning as well as café facilities for public use. Its 200-seat multi-purpose auditorium and conference facilities can support businesses in the local and wider community.
The development is an important part of the College's journey to delivering net-zero carbon, aligned to its strategic plan to reduce carbon emissions by 25% by 2025.

Steve Robinson, SEWSCAP Framework Manager says: "We are delighted to reach this huge milestone of £1bn worth of projects completed through our framework. We recognise the importance of the developments we help deliver and none more so than educational establishments such as the STEAM Academy.
"Not only does this building provide state of the art educational facilities, ensuring Welsh students have the best environments in which to learn, but it is a key platform for the wider community to engage with, helping develop community cohesion, opportunities and social value impact. We are very proud of its completion and are looking forward to helping deliver other exciting projects as part of the Welsh Government's Sustainable Communities for Learning Programme."
SEWSCAP was the first local authority construction framework in Wales and draws together the expertise of pre-qualified, experienced, small, medium, and large contractors to provide various school / public buildings construction works, as well as modular and demountable solutions, between the values of over £250k to £100m.
In reaching the £1bn landmark SEWSCAP has facilitated the delivery of projects such as the Cardiff University Centre for Student Life, Gwent Police Headquarters and Merthyr Bus Depot.
Its aim is to achieve best value arrangements for South East & Mid Wales through competitive procurement, whilst driving regeneration, continuous improvement and best practice. This is achieved via the involvement of key stakeholders and industry benchmarking.